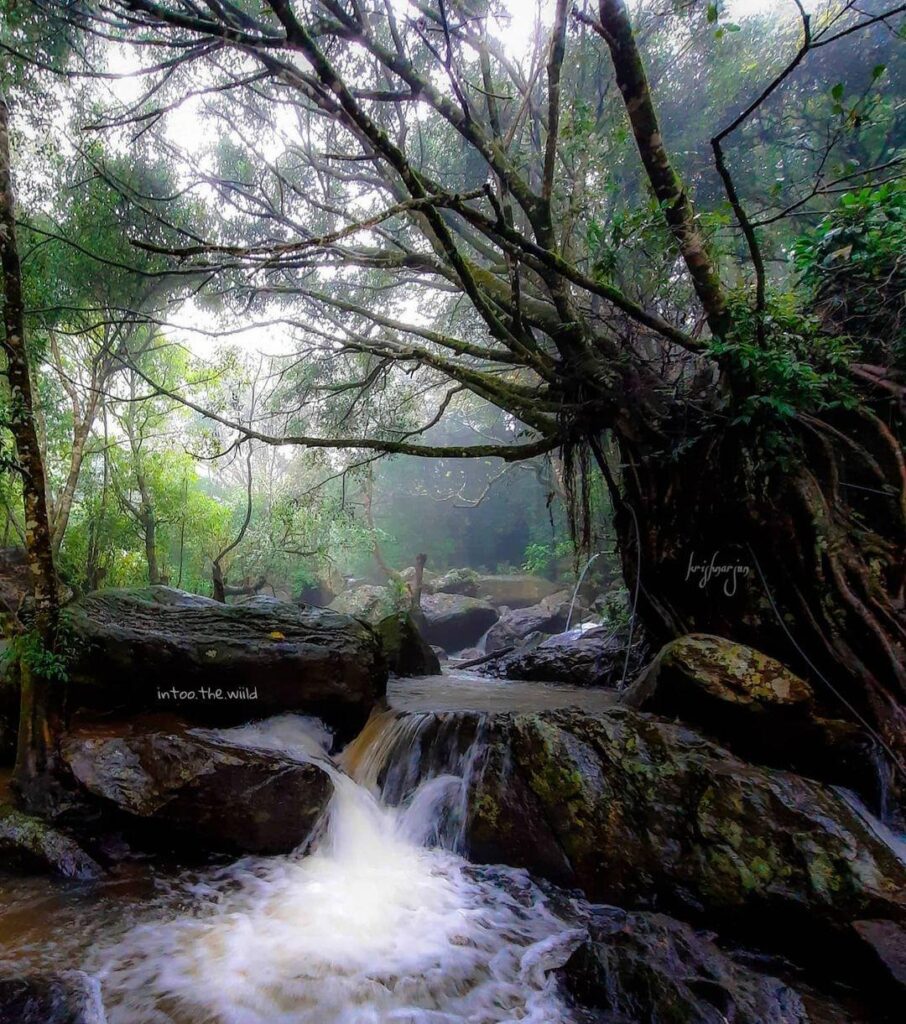 Chilanthiyar water falls is a beautiful waterfall located at a distance of 4 km from the village of Vattavada in Munnar. This waterfall, surrounded by dense green forest, is one of the less explored destinations in Vattavada. Here we can find the different types of flora and fauna.
Like other places, chilanthiyar is not a crowded fall. Chilanthiyar waterfall is a sacred place where you will find eternal peace in your travel life. Sitting on the edge, exploring the view from the water streams, drinking some sacred jungle water, experiencing the natural vibrations, and discovering yourself in the unknown will transform your entire body into a peaceful state of mind.
Pazhamthottam is a village near Vattavada,it is 6 km away from Vattavada It is a village of impeccable natural beauty and is known for growing strawberries and winter vegetables like cabbage, carrots, garlic, etc. The nearby places are habitats of a variety of birds, plants, and animals.
Can be spent some time enjoying a refreshing walk through a garden full of flowers and fruits.
Colorful fruit orchards and extensive cardamom plantations. These are nothing but a treat for those looking to rejuvenate and revitalize with the fresh and sweet-smelling air of agricultural land.
Pampadum Shola National Park
Pampadum Shola is nearly 8 Km from Vattavada, it is a wildlife enthusiast's destination, it is Shola forests and grasslands. The National Park offers a wide range of habitat types to the flora and fauna. Pampadum Shola National Park is home to a wide range of species.
Major animal species found are Elephant, Leopard, Barking deer, Wild boar, Wild dog, Common langur, etc. You can enjoy trekking through the dense forest.
Attractions at Pampadum Shola include mountains covered with a thick growth of stately trees, eucalyptus plantations, and also barren hillocks.